Dodiongan Falls Iligan City
Travel Quote
"A good traveler is one who does not know where he is going to, and a perfect traveler does not know where he came from."
Day 3 of our water falling adventure tour hosted by the Iligan Bloggers Society Inc., the same day were Iligan City celebrating the Dyandi Festival 2012. The falls that we will conquer today is the Dodiongan falls which is my 3rd waterfalls out of 23 that I've been visited in the City of Majestic falls and I think most of the participants all over the world including me who join this adventure are first time to see and visit the beauty of these waterfalls. After few minutes of river trekking we finally reach the Dodiongan falls, but it takes 30-45 minutes travel from the City proper of Iligan. When I saw the beauty of the falls, I have only 3 things in my mind, to swim, to take pictures of the falls, and go back here when I have more time.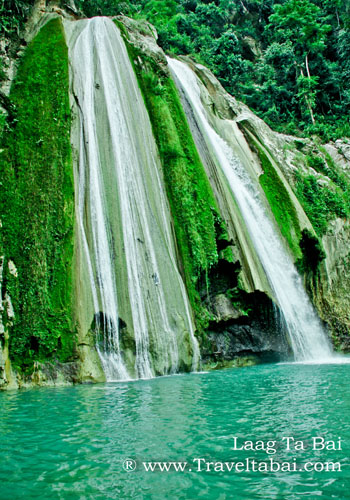 Residence from Iligan City usually visited this beautiful tourist spot Dodiongan falls for hang out and for family picnic. You could not see loathe in their face when they reach this waterfalls, even me of course if we have this nice and beautiful waterfalls in our backyard (LOLZ) why would I loathe to visit and swim in this kind of waterfalls.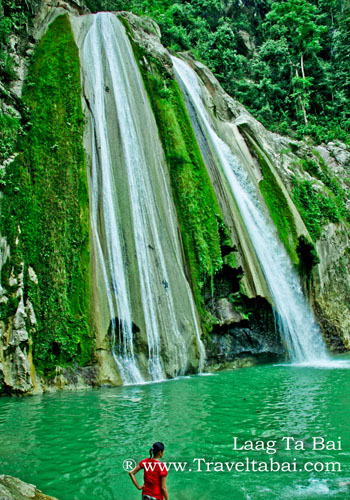 I really enjoyed my experience in water falling adventure tour.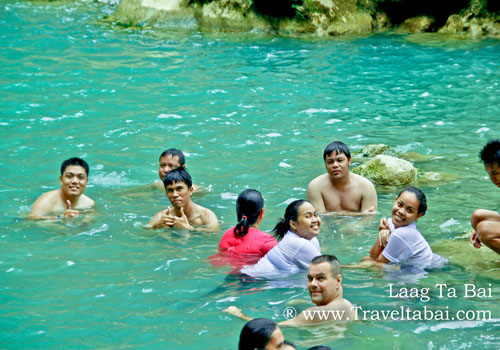 Directions | How To Get To Dodiongan Falls:
Updated: October 2012
1. Iligan City City proper to Dodiongan Falls, Brgy. Bonbonon
A.1. Jeepney: City Proper to Barinaut Terminal
Map: HERE, Fare: 7.50 Php, Time Travel: ~10mins.
— Take the Habal-habal: Barinaut to Dodiongan Falls Trail Start Point
Fare: 30Php/head, Time Travel: 20-30mins
B. 1. City Proper to Bonbonon and Digkilaan:
— Take a Digkilaan Jeepney Line at the Public Market Jeepney Terminal (Old Iligan City Boulevard)
— Tell the driver to drop you off the Dodiongan Falls
                   Fare: 30-45Php, Travel Time 30-45mins
— Take the Habal-habal: Forked Road to Dodiongan Falls Start Trail
Fare: 10-15Php/head, Time Travel: 30-45mins
*** Note: It may take you awhile to get Habal-habal.
C. Taxi (no metered taxi available, rate as agreed by passenger and driver)
*** Note: It might be VERY costly!
D. Private Car
2. Dodiongan Falls Trail (Trek Time: ~20mins upstream)
— Start Point: Pre- TS Sendong: Metal bridge
Post – TS Sendong: Location of Washed Away Metal Bridge
    — Take the upstream trail, you get to cross the stream at twice. Just follow the trail or stream and you won't get lost.
— Trek Trail Level of Difficulty: Pre – TS Sendong:  Easy
Post – TS Sendong: Easy to Moderate
Direction info from Pinay Travelista.
Comments
comments
Posted by
admin
on Oct 8 2012. Filed under
Adventures
,
Iligan City
,
Tourist Spots
. You can follow any responses to this entry through the
RSS 2.0
. You can leave a response or trackback to this entry