Corregidor Island: Japanese Memorial Garden
This historic Corregidor Island is also called Isla ng Corregidor or a Tadpole which is located at southwestern part of Luzon Island in the Philippines at the entrance of Manila Bay. The Corregidor Island is now protected and declared as one of the tourist destinations in the Philippines. Visiting this Ruin Island will give you a clear picture of what happened in the past while our Philippine heroes fought against Japanese who try to conquer this Island.
One of the spots that you can see here is the Japanese Memorial Garden where it is located at the tail side of the island and is the site for various soldier's memorials and anti-aircraft gun relics. This garden was made for Japanese soldiers that died during the World War II. Thousands of Japanese Soldier fought during World War for their country and some even committed suicide as a sign of pride an honor. The park includes a praying area, shrines, markers and a small pavilion that houses photographs and memorabilia.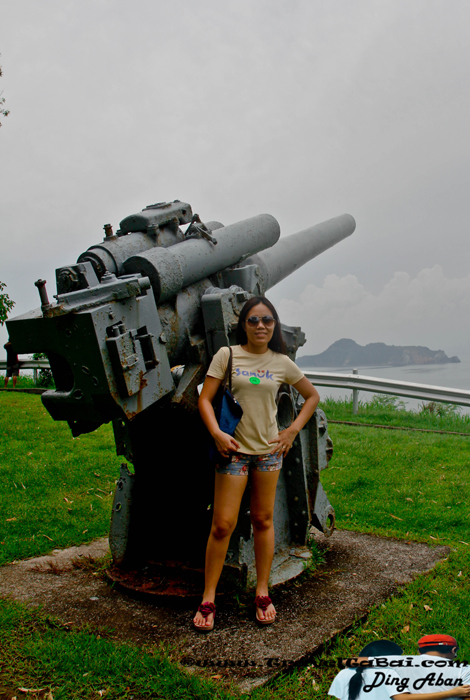 The memorial Garden has 10-ft high stone Buddha, a reflecting pool, a Shinto shrine and other markers with Japanese inscriptions. It is said that the stone Buddha is a fertility god and touching it would help you bear a child. On the hill's edge, anti-aircraft guns line up looking out in the sea. It is also used as a praying area for Japanese war veterans and the families and relatives of Japanese soldiers who served or were killed in Corregidor during World War II when the American and Filipino troops recaptured Corregidor in 1945, all the Japanese who died on the island were buried in this area. The construction of this garden was made possible through funds generated by a Japan-based private group.
Because of this Japanese Memorial Garden until not many Japanese visit Corregidor Island every year, both young and old.
While walking around on the garden I notice this small monument in the garden ends with the line:
"We ardently pray for… everlasting peace throughout the world."
Comments
comments
Posted by
admin
on Nov 9 2013. Filed under
Adventures
,
Corregidor
,
Heritage
,
Tourist Spots
. You can follow any responses to this entry through the
RSS 2.0
. You can leave a response or trackback to this entry