Enchanted River the Enchanting Charm
Enchanted River
A dream place to visit, finally we arrived here safe with a big smile on our face. The travel time from Cagayan de Oro to Surigao Del Sur is around 7-8 hours straight. We left Cagayan de Oro around 1:30 AM with a private vehicle and we arrived at Enchanted River around 8:40 AM. 12 kilometers from the entrance to enchanted river, this will consumed around more or less 20-25 minutes. The road going to the tourist destination is bumpy and dusty so expect a little bit of adventure.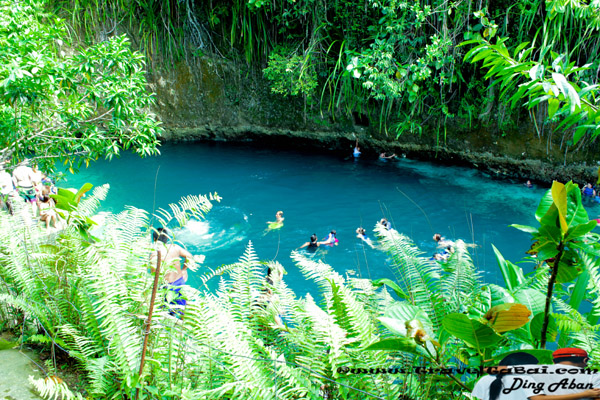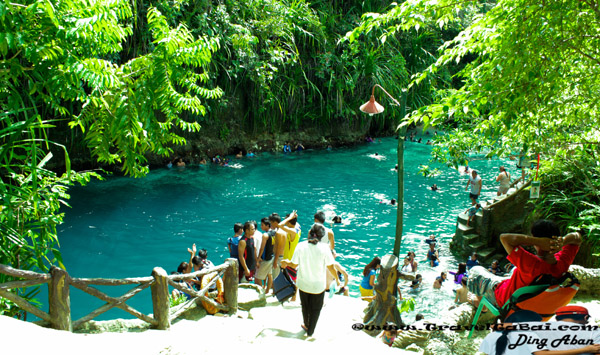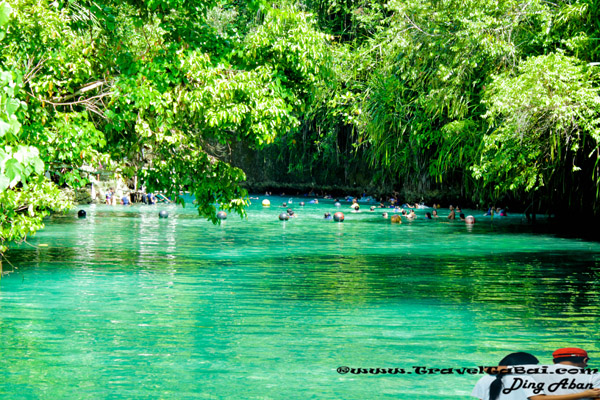 They have parking area where guests can park their vehicles; all vehicles can only drop their passengers at the entrance gate. The Enchanted River tourist spot has an entrance fee of 30 pesos for adults and 5 pesos for children while driver is free. Picnic huts are available inside for rent as well as single tables. You can also rent life jacket for only 15 pesos per hour. Our almost 8 hours traveled paid off when we saw the beauty of the enchanting charm, Enchanted River.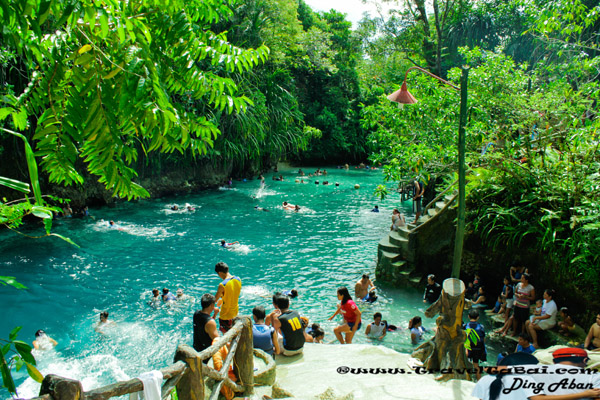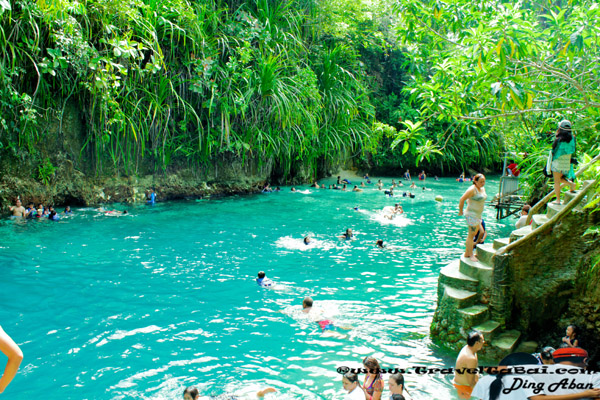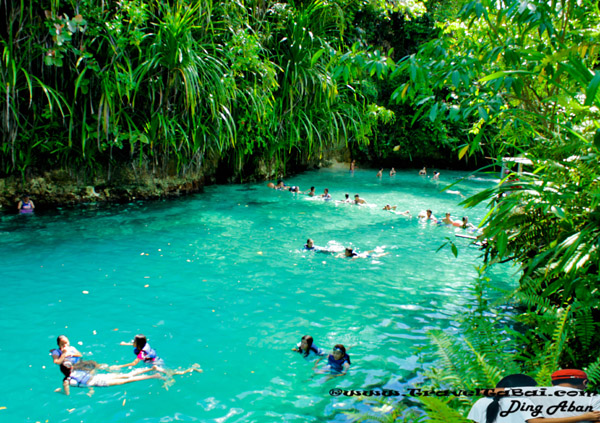 Tourist Destination in Mindanao
Opened 5 years ago and it became one of the most favorite tourist destinations in the Island of Mindanao with its crystal clear deep blue water a real striking scene. According to the locals the river has a deep of 80 feet. The Enchanted River is located at Hinatuan Surigao Del Sur, Philippines and it was tucked in between Barangay Talisay and Cambatong. Aside from swimming and diving on this fantastic place in the Philippines, you will also enjoy the time when they feed the fish at these hours 12 Noon and 3 PM. You can see big fishes came out and you will be amazed because they are not afraid of humans.
 You can see the real beauty of enchanted river when you visit early, they are open from 5 AM until 5 PM daily and overnight stay is not allowed. But there are places inside Enchanted River that you can do overnight with affordable prices, just like Tinago River Island, Pangasinan White Island and Sibadan Cage where we stay overnight. Enchanted River of Hinatuan is perfect place to visit during summer time as well. For only 100 Pesos per trip with a maximum of 5 persons they will bring you to these places or 160 pesos per hour maximum of 5 persons for Island hopping, the boats are located at the mouth of the river.
Regarding your food, I suggest to bring your own food because the stores where you can buy your food are quite distant and aside from that it's little bit expensive too. It will take also an hour before it will serve to you. The above pictures I took is from the fabulous places in the Philippines.
Comments
comments
Posted by
admin
on Apr 20 2014. Filed under
Adventures
,
Surigao Del Sur
,
Tourist Spots
. You can follow any responses to this entry through the
RSS 2.0
. You can leave a response or trackback to this entry